A thin cardigan:  warmish, thin and drapey.  Cardigans keep you warm during prep and cover up your arms so you don't feel too naked in front of the kids. They also cover any arm jiggles you might think you have when you are furiously trying to get through a lesson before the bell rings and you're writing like a mad woman on the board. Definitely aim for something not so thick and bulky that you end up dripping with sweat before you get a chance to breath and remove layers.  Some reliable, tried and true and fairly affordable options: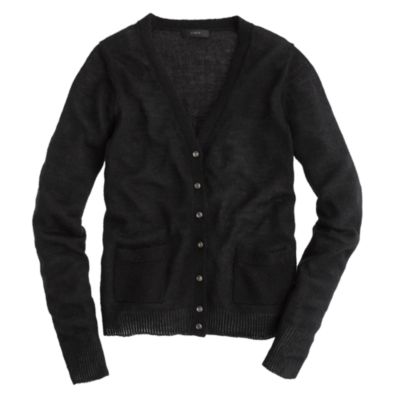 J. Crew: this on is currently on sale at $50 (with extra 30% off) which brings it to $35.  It will last a long long time (3 years and counting of weekly wear for me) and is the perfect amount of open weave vs. warmth for the classroom.
Uniqlo: can't go wrong with Uniqlo.  Great price and quality that compares to more expensive brands.  $19
Stretch skinny or straight black jeans: slimming, easy, stretchy, and comfortable.  Black jeans are simple and basic enough that they match with everything possible and allow you that extra time in the morning to just grab your coffee mug and run so you can get to class early and prep. The color also makes them professional looking enough – they're not sweats and they're not blue jeans.  Boom, profesh. Some reliable, tried and true and fairly affordable options:
Uniqlo: black skinny fit tapered stretch jeans. Normally priced at $50, you can usually wait for them to go on special at $40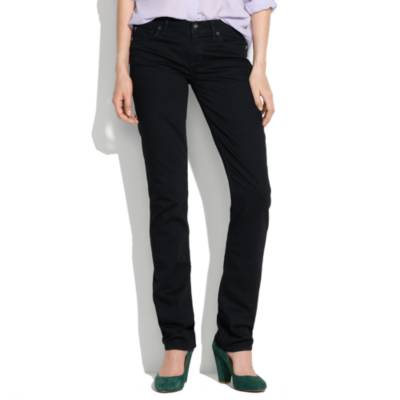 Madewell: more expensive, but really soft and will hold their shape. $99
Forever 21: inexpensive, washes well, and durable. $10
Button ups: sleeveless and sleeved (for winter, the only time it can actually get cold in a classroom even with 35 teenagers fogging up the place). A dressed up (professional) version of a top with room for your pits to vent/breathe.  Helps to have armpit breathing space when you're doing your daily song and dance in an effort to keep the teenagers "engaged" with the lesson.  I mean, lets face it, not all kids find the functions of the golgi apparatus and endoplasmic reticulum fascinating.  But they will find my mimed rendition of protein synthesis at least mildly amusing.  Miming takes a lot of energy, and as we all know, a by-product of work is moist pits.  Some reliable, tried and true and fairly affordable options:
Uniqlo: see above.  $30  Classic cut (not too slim, not too manly boxy)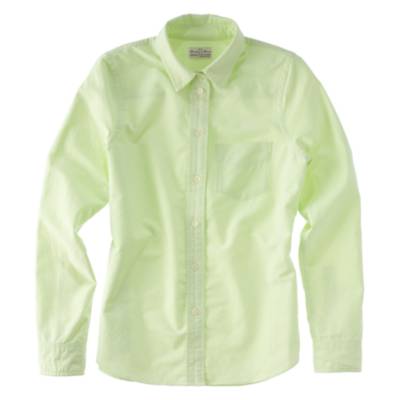 Madewell: on sale now, only in lime green.  Wait till other colors go on sale, then get-em while they last.  Durable and roomy without making you look like a box on top.  $40
Black ballet flats:  This should be a big duh.  They'll help you survive the day even when kids are too busy talking about the latest cafeteria fight to even acknowledge your presence at the front of the room.  They're comfy enough without being sneakers, and … bonus points for being able to slip them off during staff meetings so you can give your dogs a breather rest.  Some untried and  possibly sucky but fairly affordable options: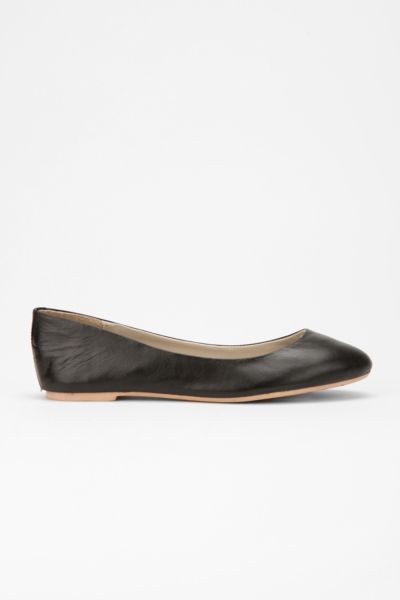 BDG at Urban Outfitters: on sale now at $20
Forever 21: $25
Frye: my personal splurge, 2 years ago.  The leather stretches out over time.  $149
Watch: the bigger the face, the better, so you can check yourself when you've been rambling for too long about how "nothing in biology makes sense except in the light of evolution".  One I like but don't have, nor am I willing to shell out the cash for just yet:
Nixon: I like men's watches – big.  $125
So, fellow teachers, did I miss anything?